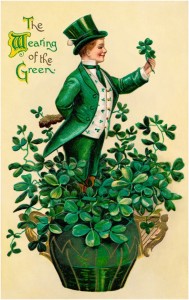 Lá fhéile Pádraig sona dhuit!
Celebrate St. Patrick's Day with a ceili (Celtic Country Dance) on Saturday March 18, 2017, at Victoria Park Pavilion, 80 Schneider Ave., Kitchener,  8:30 to 12 midnight. Advance tickets are strongly recommended.
I have been playing with the Grand River Ceili Band since the 1990s. I usually play the Hardanger fiddle I made in 2003, or the first fiddle I made from the pear tree given me in the early 1980s.