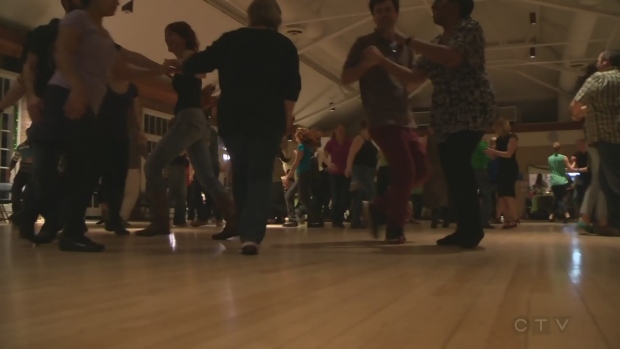 Join us for the first Ceili (Irish Country Dance) of the fall, at Victoria Park Pavilion, 80 Schneider Avenue, Kitchener, on Saturday September 24, 8:30 p.m. to 12 midnight.
I have been playing with the Grand River Ceili Band since 1997. I usually play the first fiddle I made from the pear tree given me in the early 1980s.
These dances are immensely popular and often sell out.  Advance tickets are recommended.